QUC Winter School on Energy Frontier (HEP)
"Synergy with the Computing Frontier"
2021.12.27-12.30 Hybrid Format School
QUC Winter School on Energy Frontier (HEP), "Synergy with the Computing Frontier"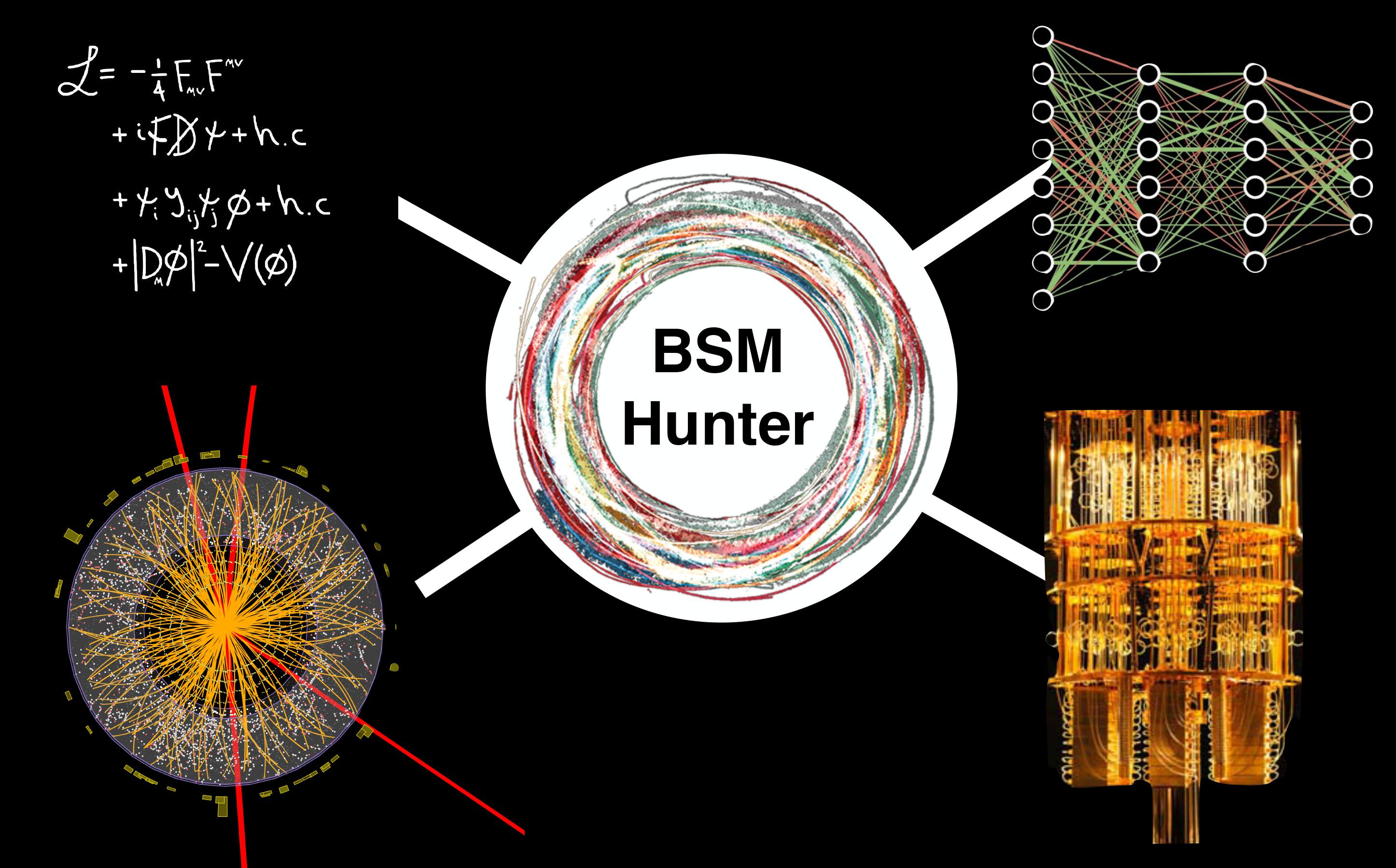 The High Energy (HE) collider, currently the LHC provides a controlled environment to access the moment of the Universe before O(10-12) seconds after the Big Bang. Thus we can probe various physics beyond the Standard Model using high energy collider machines to understand the origin of our universe.
To have full benefits with the HE colliders, we need to understand
(1) How a collider works
(2) Jet activities in HE collider
(3) Machine Learning to interpret data
(4) Quantum Computer and Quantum Machine Learning to access the quantum nature of phenomena (including data for HE colliders)
In this school, we provide lectures for above topics in details, so that young generation can have a fully advantage of current and near future tools for the study of high energy phenomenology.
Organizers :
Minho Kim (QUC, KIAS)
Pyungwon Ko (KIAS)
Jae-hyeon Park (KIAS)
Myeonghun Park (Seoultech & KIAS)
Inquiry :
Meeyeon Ju (KIAS) dearmee@kias.re.kr